Clark U. Receives Donation to Support Japanese Classes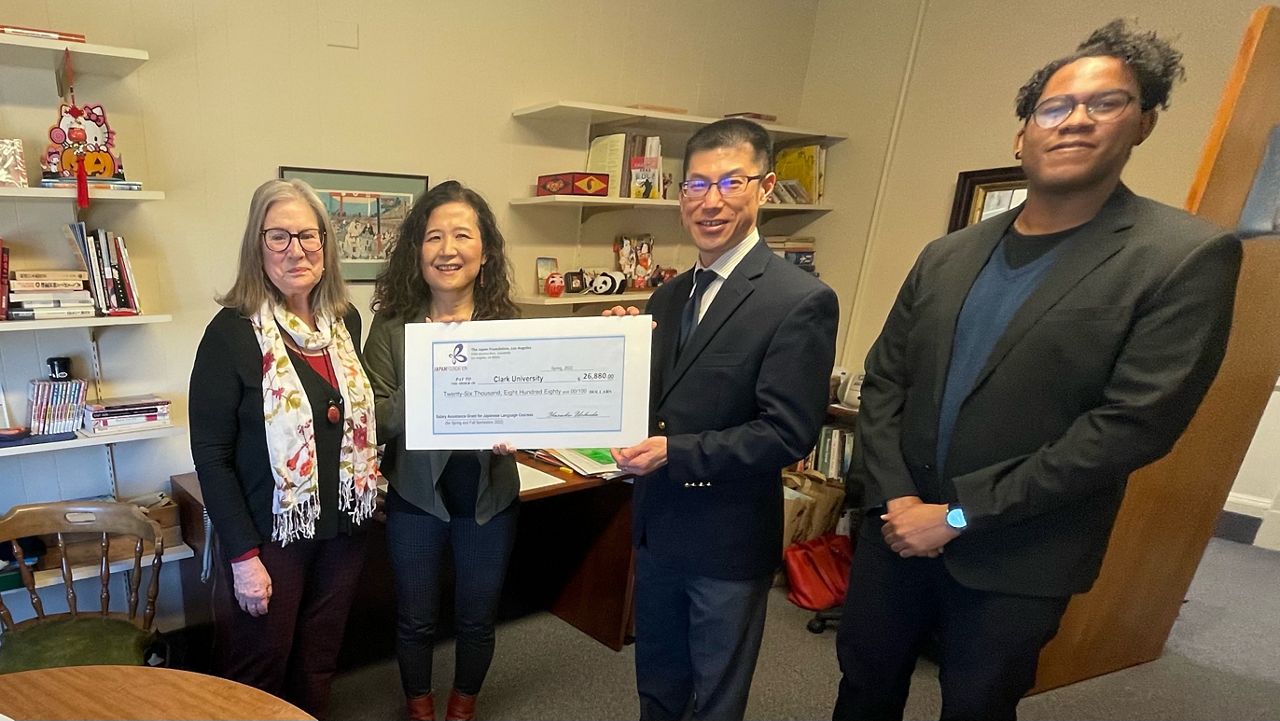 WORCESTER, Mass. — Clark University has received help to expand its Japanese language programs.
The Japan Foundation presented Clark with a check for $26,000 on Monday. Clark University is the only school in central Massachusetts to offer Japanese culture and language courses.
Donations from the Japan Foundation will support part-time teachers and help further develop the school's curriculum.
On Monday, students could ask a representative from the Consulate General of Japan questions about the program.
Shinichi Honda, consul for cultural affairs and public relations at the Consulate General of Japan, said Japanese pop music and cinema have increased interest in Japanese culture in recent years.
"I'm very happy to hear that many Clark University students and American students in general are interested in the Japanese language," Honda said. "Some of them find it interesting because they want to know more about Japanese movies or TV shows…and I hope our government can help them to study more in Japanese by providing these grants to universities. ."
"As Japan opens up, the world opens up, and we ensure that our students go to Japan to study abroad and come back to Clark," said Yuko Aoyama, Associate Rector and dean of research and graduate studies at Clark University. "It is absolutely crucial that we have this grant."
Students have been unable to travel to Japan for the past two years due to the COVID-19 pandemic, but the hope is that more foreign students will soon be allowed into the country.