Coal Town's first college offers foreign language courses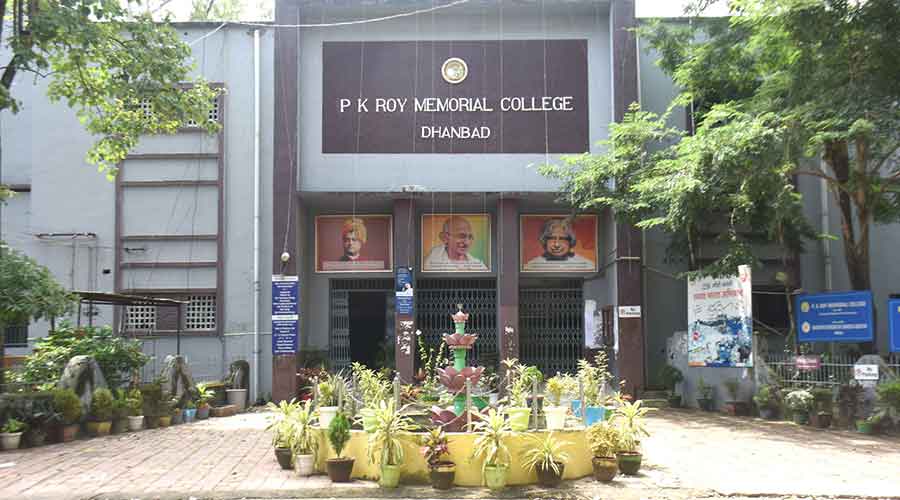 The first college based in Dhanbad, Binod Bihari Mahto Koyalanchal University, in its efforts to diversify into new fields of education, is preparing to launch certificate and diploma courses in different foreign languages ​​including French, Japanese, Spanish and German.
The university inaugurated the geological museum and the microscopic laboratory on August 6.
To begin with, the college decided to launch the one-year certificate course in Japanese and French in the next session, because all the necessary preparation, including liaison with faculty members for conducting the courses , is already finished.
Gradually, the certificate course in two other foreign languages, including Spanish and German, will also be launched.
Speaking to The Telegraph Online on Monday, BK Sinha, Principal of PK Roy Memorial College Dhanbad, said: "The purpose of launching the foreign language course is to give students the opportunity to get well-paying jobs in MNS , BPO, KPO, IT and call centers in embassies, travel and tourism industry as well as in international organizations such as UNESCO, EU, etc.
"The decision to launch the foreign language course is part of our overall plan to diversify into different areas of vocational and vocational education in addition to the traditional academic areas, according to which we have also decided to launch the integrated course of B Ed, Fashion. design courses, BCA, BBA, B Sc with specialization in computer science, etc. Sinha said.
The launch of new courses will add to the dynamism of the college's academic scenario which will ultimately help improve the college's ranking during the next visit of the National Assessment and Accreditation Council (NAAC), scheduled for next month, as the college has currently a B grade and is in the running for an A grade which will ultimately help increase its funding from institutions such as UGC, MHRD, etc.
Disclosing more details, Mantosh Pandey, head of the university's English department, who is also the course coordinator, said: "While the certificate course will last for one year, the diploma and diploma courses will be two and three years respectively. "
"Anyone who has achieved at least 45% of total grades at Plus two level with English as one of the subjects is eligible for admission to the course and the total fee for the course is Rs 7,200 including Rs 5500 as an admission fee, Rs 500 each for the College admission fee and university examination fee and Rs 700 as a university registration fee, "said Pandey, who is also the head of the department. BBMKU Mass Communication Center.
"We decided to start the certificate course with a European language ie French and an Asian language ie Japanese, both of which have huge employment potentials. "said Pandey and added that the mission behind the launch of the course is to help students become proficient, listeners, speakers, readers and writers in the target languages.