The Kremlin arms the Russian language | FairPlanet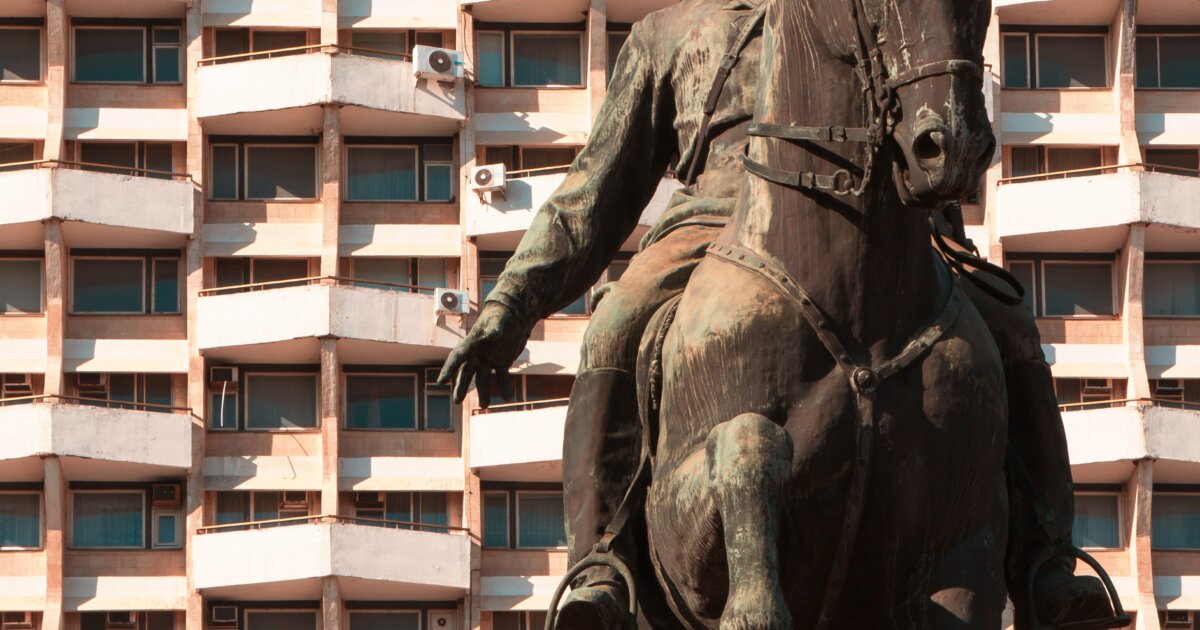 [ad_1]
The Russian language cements Moscow's influence over an extremely large area. A Russian tourist, who is not particularly fond of learning languages, can almost feel at home in Latvia, an EU member state; a Belarusian computer scientist can find a job that pays twice as much in Moscow without having to learn a new language. But sometimes language is not a tool for cooperation – it is a weapon of war. Just recently, the Kremlin again wielded this sword, pointing it at its closest allies.
Last July, in Kyrgyzstan, a small ex-Soviet republic in the mountains of Central Asia, a nine-year-old boy was beaten by Kyrgyz children at a summer camp, allegedly because he was the only Russian in stump. Russian government media easily picked up on the story. The head of the Russian Orthodox Church, Patriarch Kirill, called the boy a "defender of the faith" and his family were promised help in moving to Russia.
Then, in August, a Kyrgyz man in the capital Bishkek threw a calculator at a young woman behind the counter for speaking to him in Russian. The pro-Kremlin media picked up the tune "Russians are oppressed," which quickly grew even stronger. Local nationalists in Kazakhstan, the most powerful nation in Central Asia, have started broadcasting videos of "language patrols" harassing Russian speakers in public places.
There will always be tensions between two neighboring nations, but these hate crimes are not systemic issues. Neither country has reason to irritate Moscow. The countries of Central Asia were quick to punish the nationalists. Remittances from Russia represent a third of Kyrgyzstan's GDP. Kazakhstan is an even more important ally, which has a similar authoritarian system and 7,500 kilometers of border with Russia. Yet Russian politicians, including parliament speaker Vyacheslav Volodin, were furious.
The Kremlin wants to be seen as the champion of all Russians in the former USSR. For decades he has opposed the strict citizenship policies of Latvia, Lithuania and Estonia. These are aimed at not recognizing ethnic Russians, who settled there after the 1940 occupation, as full citizens unless they pass language and history tests.
But the most notable example is Ukraine. The east and the south of the country have always been Russian-speaking areas. Moscow channeled its propaganda to these areas and decades of soft power operations culminated in the occupation of Crimea and war with the self-proclaimed Donetsk and Luhansk republics. Moscow has hinted that it could treat other foreign territories as its own at any time.
"If a republic joined the Soviet Union, but received a huge amount of […] traditionally, historically Russian territories, then suddenly decided to leave the Union, she should have left with what she entered. Instead of taking the gifts of the Russian people with them, "President Vladimir Putin said in 2020.
After the invasion of Crimea, Russia's Central Asian neighbors realized this was not an empty threat. Northern Kazakhstan, for example, has a large Russian-speaking population, and Russian nationalist forces have long contemplated its annexation as part of southern Siberia. Seeing this, the nations of Central Asia are slowly but firmly moving towards greater cultural independence from Russia, including in their languages. The Uzbek language has already switched from the Cyrillic alphabet to Latin, and the Kazakh language is expected to do the same in 2023.
Under the USSR there were 14 national Soviet republics dependent on the main one – Russia. After the fall of the Soviet Union, three Baltic nations immediately turned to Europe; then the Kremlin lost Georgia; then Ukraine. There is no guarantee that the Central Asian allies will not follow suit if they perceive their powerful neighbor as a threat.
But the Kremlin's challenge to impose its language is also a national challenge: there are many national autonomies in Russia that have their own languages, such as Tatarstan, which has a population of four million Tatar speakers.
An important lesson from history is that nationalist rhetoric and the imposition of a language in a multi-ethnic state can backfire dramatically.
Image by: Maria lupan
[ad_2]