Turkish lessons attract attention in Rwanda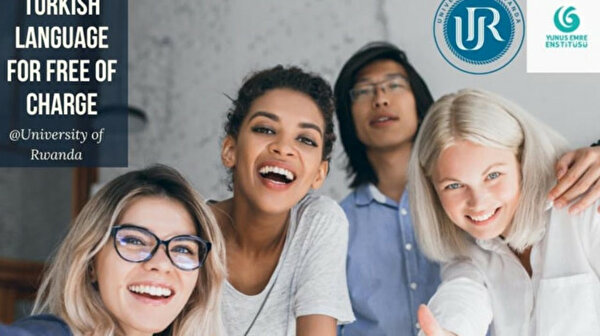 Hundreds of students have enrolled as the Turkish public institute Yunus Emre started face-to-face Turkish lessons in Rwanda.
Since opening its offices in Rwanda earlier this year, the institute has been unable to offer in-person classes due to COVID-19 restrictions.
However, the response to his online courses has been very encouraging, with some 150 students taking advantage of the opportunity.
About 200 students have signed up for in-person classes that started last week at the University of Rwanda, according to Enes Karacoban, a Turkish teacher working with the institute.
"We offer two courses in our premises located on the university campus of Gikondo in the capital Kigali. One course takes place during the day and the other in the evening, "he told Anadolu agency.
"About 75% of applicants are university students and the rest are working professionals. They come from different countries, including the Democratic Republic of Congo, Pakistan, Tunisia, Comoros and Burundi.
The Yunus Emre Institute hosted an event to kick off the courses in Kigali, which was attended by dignitaries including Turkish Ambassador to Rwanda Burcu Cevik.
In her speech, the envoy expressed her satisfaction at the number of students eager to learn the Turkish language.
She also announced that the Maarif Foundation of Turkey plans to establish a vocational school in Rwanda.
Hassan Mbarushimina, a Rwandan who returned home after studying in Turkey, shared information about the country during a presentation at the event, accompanied by a video showcasing Turkey's beautiful sights.
Anne Marie Kagwasage, Head of the Language Improvement Department at the University of Rwanda, urged all students to take Turkish lessons seriously to make the most of the opportunity.
Karacoban said it was exciting to see the growing number of people who want to learn the Turkish language and take an interest in the culture of the country.
He added that the Yunus Emre Institute also strives to give Rwandans an insight into Turkish culture by organizing activities such as film screenings, talks and food tastings.