Will the Russian language have a "real impact" on the US government?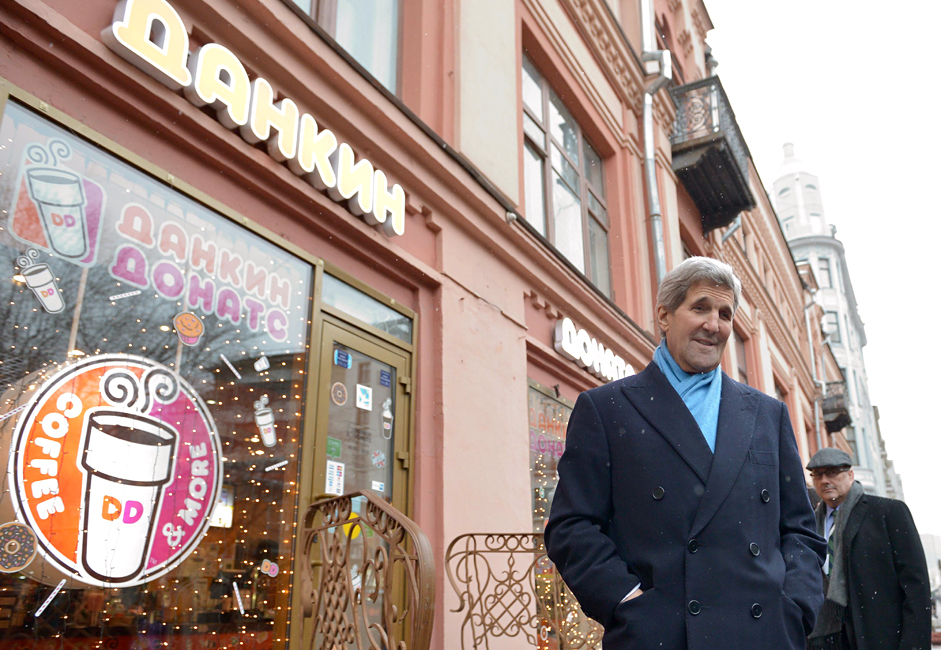 John Kerry walks on Arbat Street in Moscow, 2015.
PA
John Kerry advises American students to study the Russian language. Russian officials welcomed his suggestion, but said it was difficult to recommend which books to study.
Former US Secretary of State John Kerry offered some advice to recent college graduates. "I'm often asked what the secret is to having a real impact on government," he said during an opening speech at Harvard's Kennedy School of Government on May 24. "Well, that recently changed."
"I used to say, either run for a job or get a degree from Harvard Kennedy School. With this White House, I would say, buy Rosetta Stone and learn Russian, "he said.
Russian Foreign Ministry spokeswoman Maria Zakharova wrote on her Facebook page that she does not know which method is best for learning Russian, but recalled that recently the Department of the Institute of Russian-speaking State University of Havana resumed work after a 30-year hiatus, and quoted Vladimir Mayakovsky's poem: "I would only learn Russian because Lenin spoke it." "
Russian Senator Vladimir Jabarov, for his part, said Kerry gives students good advice. "Russia is a great power. The more people there are who know our language, the better the communication will be," he told Lenta.ru.
Are you planning to learn Russian? Let us know in the comments section below. Here are seven famous politicians who have done it before >>>
If you use all or part of the content from Russia Beyond, always provide an active hyperlink to the original content.